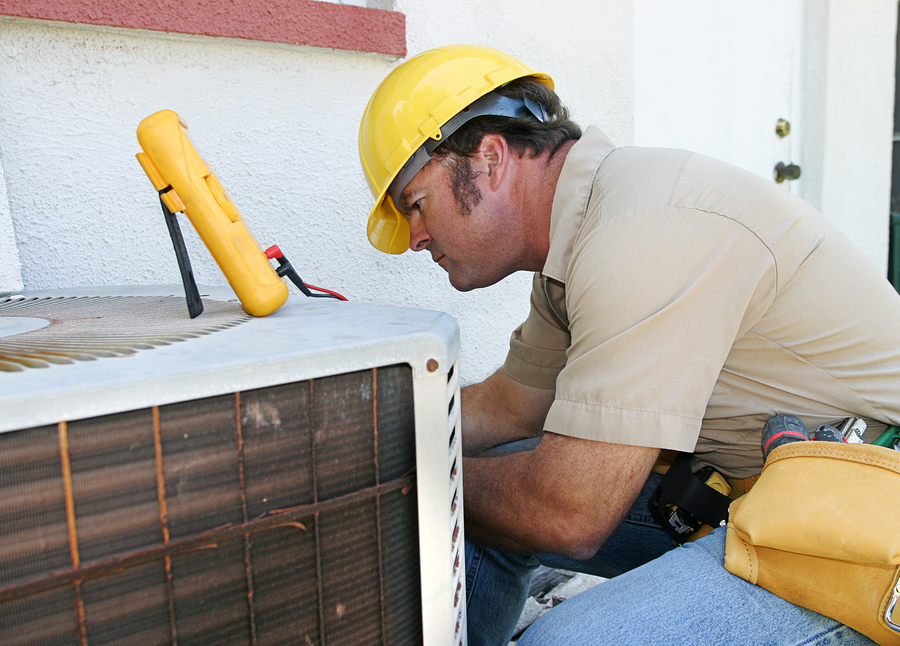 Your technician is happy to help, but maintenance is
always better than repair for the both of you.
Are you a maintainer or a repairer? Homeowners tend to fall in one of those two categories. Some people keep up with air conditioning maintenance like clockwork. And some pay attention to the unit when it starts making a funny noise. Either way, a service call is in your future. The difference is whether it's for preventive maintenance or to repair something that might have been avoided.
Maintenance is Relatively Inexpensive
Maintenance means to maintain. It involves cleaning, inspecting the condition of wires, refrigerant and other components, plus filter replacement. It can also spot problems before they get out of hand. Think of it as a checkup. You go to your doctor at least once a year. So it only makes sense to give your air conditioner the same benefit of a clean bill of health.
Repairs are Not
Air conditioner repair can cost a little or a lot, depending on what's wrong. If it's a loose wire or fan, a service technician can make it right for a reasonable cost. If there's a bigger problem, such as low refrigerant which indicates a leak, your repair bills can add up. Just remember, maintenance and a checkup might have spotted those issues before they turned into full-fledged problems.
Maintenance Preserves AC Lifespan
Who wants to buy a new air conditioner years before its lifespan should be up? Nobody, that's who. With regular maintenance, you get the best chance of enjoying your unit for as long as the manufacturer originally suggested because the components will be cared for.
Repairs Mean Damage is Already There
If you need repair, guess what - you've already got damage. With damage comes a shortened lifespan, at least in many cases. A repair can restore an air conditioner in some cases. But in others, it only delays an inevitable replacement.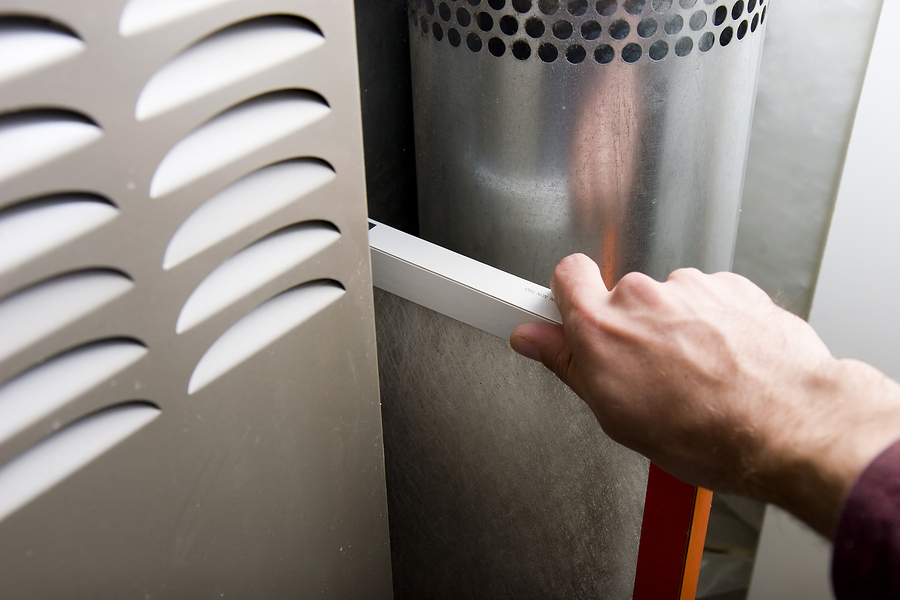 You'll never break a sweat replacing an air filter, but you
might sweat bullets when looking at a repair bill.
Maintenance is Something You Can Do
You probably don't want to open up your air conditioner and poke around inside. But some DIY chores are 100 percent DIY friendly. The most important is changing the filter. Every 90 days is a good baseline, but check it monthly to be sure it's not dirty. Keep the leaves and grass 2 feet away from the unit, says House Logic, and think about using a high-efficiency filter to keep the system cleaner inside.
Repairs Nearly Always Require a Pro
When there's a clank, bang, leak or a hot and stuffy house, you need the skills of a professional AC technician. Although you might attempt some repair on your own, one of the most challenging parts of any job is narrowing down what's wrong. When you call a technician, there's no guesswork and no risk of you accidentally creating more expensive damage.
Nothing lasts forever. Air conditioning repair happens to the best of folks sooner or later. But preventive maintenance can help your system perform better and last a lot longer with fewer service calls in between.
It doesn't take a lot to keep an air conditioning maintenance schedule.
Contact us at Waggoners' in the springtime before summer's heat sets in. You'll have a healthier system all summer long, and save energy and money, too.